International Respiratory Coalition announces next steps following flagship summit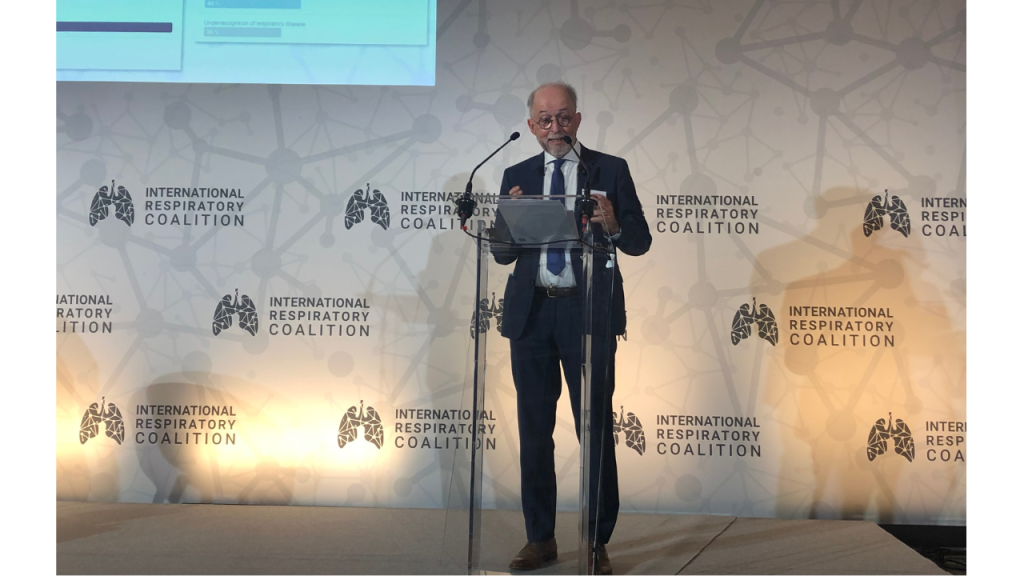 13 July, 2022
Following the International Respiratory Coalition's (IRC) first summit, which took place in Paris and online on the 28–29 June, the Coalition has announced further steps to progress its aim of supporting the creation of ambitious national-level respiratory strategies across Europe, with a view to transforming respiratory medicine in the post-pandemic world and reducing deaths from respiratory disease by a third by 2030.
The Summit, which was the flagship event for the IRC, brought together founding partner organisations, inclusive of the European Respiratory Society, patient organisations and industry, plus high-profile guests, for high-level discussions on the current priorities in the respiratory field, the impact of COVID-19 on respiratory care, and to consider how we can progress in the post-pandemic world.
Discussions during the event emphasised that national-level groups, made up of multisectoral organisations and individuals who are capable of: assessing the current environment; identifying and setting ambitious improvement goals; and developing aligned interventions and a roadmap for their delivery, would be a vital component of the initiative.
ERS President, Marc Humbert noted: "The IRC will support the formation of national-level groups, and provide them with the tools required to implement a national respiratory strategy based on best practice. The success at national level will depend heavily on the involvement, commitment, and actions of these groups. They will be key."
The first step announced was therefore to facilitate increased awareness and support for the IRC initiative. The IRC Ambassador Programme was launched during the Summit with a view to recruiting members of the health community, with a strong commitment to the IRC mission, to represent the Coalition to policymakers, peers from medical, patient and civil society organisations, and the general public, as a way increasing awareness about national IRC projects and subsequently their successful implementation.
Additionally, the IRC announced that they would launch a new resource in 2022 –to give countries access to information and figures they need to advocate for change and to secure buy in at a national level. 'Lung Facts', which will be an online, open-access resource, will be launched at the ERS International Congress in September and will present key epidemiological data and economics for Europe and per European country relating to respiratory diseases.
Prof Guy Joos, Chair of the IRC Operational Committee commented on the dual purpose of the Lung Facts resource: "Lung Facts will form the benchmark for change for the future of the IRC. Current European and national epidemiological and economic data is essential to measure progress in the future. It is also very valuable to have this data to share at national level for the purposes of presenting a clear picture to organisations and individuals who can influence change."