World Lung Day: A Call for Action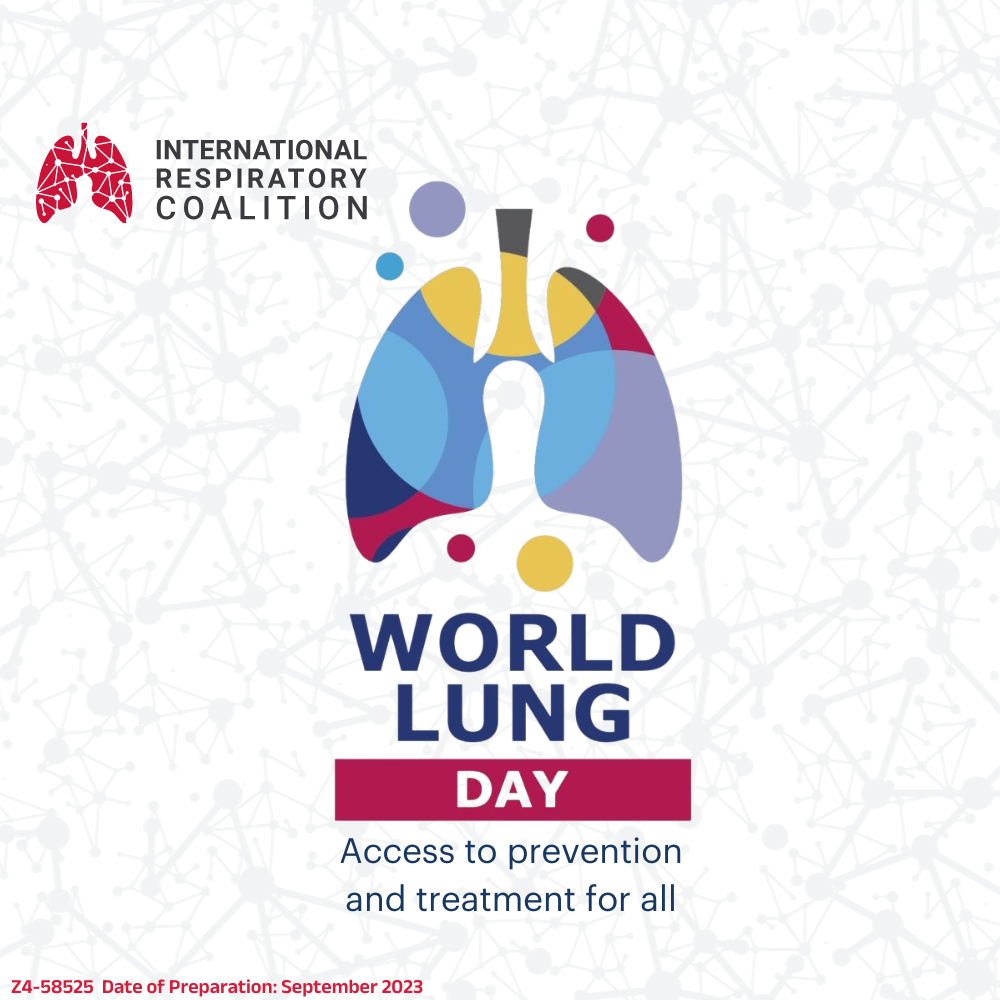 To mark World Lung Day, IRC Chair Prof. Guy Joos reflects on what must be done to ensure access to prevention and treatment for all in order to Lift The Burden of respiratory disease.
The IRC launched in 2021 with a vision for every country to have the tools to implement a national respiratory strategy based on our shared experiences, evidence, and best practice.
Today marks World Lung Day, a timely reminder and echo of our call to advance global lung health. We join the Forum of International Respiratory Societies (FIRS) who share our mission for increased access to prevention and treatment for all, leaving no one behind.
The evidence is clear that respiratory conditions have a significant societal and economic cost, with the burden negatively affecting healthcare systems, impacting the lives of patients and their families, lowering productivity, and widening the gap in life expectancy between the poorest and wealthiest.
A significant proportion of the burden is preventable, but not enough is being done. We know how vital it is to come together with our shared mission to enact change and reduce respiratory disease-related mortality by a third globally by 2030, a roadmap we have outlined in our IRC manifesto earlier this summer.
Collective impact must start at an individual level. It's the actions from our national coalitions that can help us scale awareness, share good practice and be able to drive improvement in prevention, early diagnosis, and access to treatment and care. We take pride in the work of our 14 national-level coalitions, and we're excited to be expanding and giving a bigger collective voice, to transform the care of people living with respiratory conditions.
There is no doubt that there are inequalities in our healthcare systems, and as a society, we have a responsibility to ensure individuals who are suffering have the awareness and resources to seek support for respiratory diseases. During the IRC Summit this June, our national coalitions, partners, and contributors came together to accelerate our movement. One important area we discussed was how, like in many diseases, prevention and early detection are key.
Regulatory measures to further reduce and prevent tobacco uptake and improve indoor and outdoor air quality. Governments should without delay adopt the WHO's new air quality guidelines, while implementing data-backed regulatory measures to reduce outdoor and indoor air pollution and improve air quality. Such measures should include efforts towards continuous air quality monitoring, setting more ambitious emission standards, or clean energy solutions.
The accessibility and availability of treatment and services for those impacted or at risk need to be top of mind, adopting, for example, a life course approach to vaccination for vaccine-preventable infectious diseases, supported by targeted awareness campaigns and funded routine vaccination programmes across all age groups.​
Health education offers the chance to encourage lifestyle changes and control environmental factors that can help promote a healthier and safer quality of life. Of course, there is no one-size-fits-all approach and better health equity can provide the tools and solutions to better address bespoke needs with bespoke solutions.
There is a call for policies to be looked at from a localised level, and the work we do together to ensure better health equity can also create change together. World Lung Day provides an opportune moment to join together and call in unison for greater policy change and action, to Lift The Burden of respiratory diseases.