Asthma
Asthma is a common long-term condition that can affect people of all ages.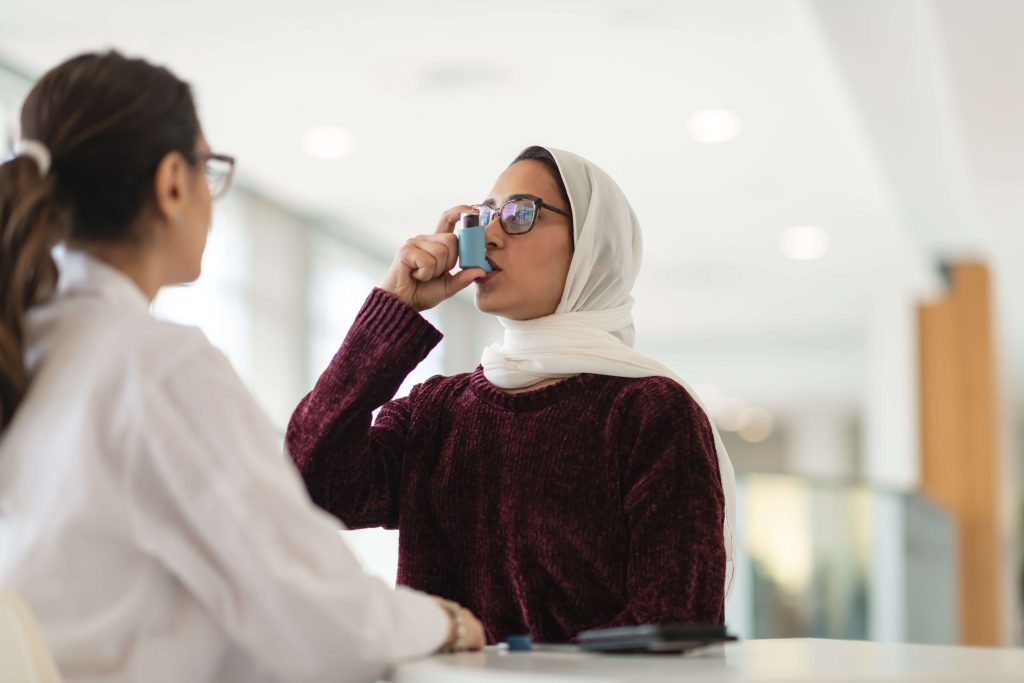 The risk of developing asthma is linked to genetics, but it can be linked to other causes, such as work place exposures. Asthma can begin in childhood but can also start in adulthood. It is a disease that causes inflammation in the airways causing symptoms such as wheeze, cough and breathing difficulties. It is often linked with allergies and many people experience it alongside other conditions such as hay fever.
"An open accessible resource based on global evidence containing reliable data is much needed in this post-covid era. Spreading true information is the best way to support physicians, scientists and patients to reduce burden of this treatable chronic airway disease." Robab Breyer-Kohansal, Clinic Hietzing, Vienna, Austria.
in 2019 in the WHO European region
The charts below present data from GBD studies to provide a uniform evaluation of the state of lung health. To find out more about how this data is put together, visit the methodology page. All charts are freely available to download by clicking the three dots in the top right hand corner. Please reference Lung Facts when sharing.
There are so many people with asthma whose lives have been turned upside down by a condition that so many suffer from, yet there is not enough being done to change this. Understanding the data across countries will help identify trends and traits which might then lead to deeper understanding of this complex condition. Asthma statistics will not change until we implement consistent policy changes. We need comprehensive evidence-based strategies where everyone can work towards a set of goals in a cohesive manner.
This new data will provide the essential foundation for our advocacy, showing us the current situation in Europe. As a European community of patient organisations, together with the European Lung Health Group collaboration, we advocate for change to improve asthma care and prevention. Asthma is the biggest chronic disease in children but it is not seen as a priority as it should be. We need access to high quality asthma care for all with real-world evidence and patients' priorities at the forefront of health research.