Chronic obstructive pulmonary disease (COPD)
COPD is one of the leading causes of death worldwide.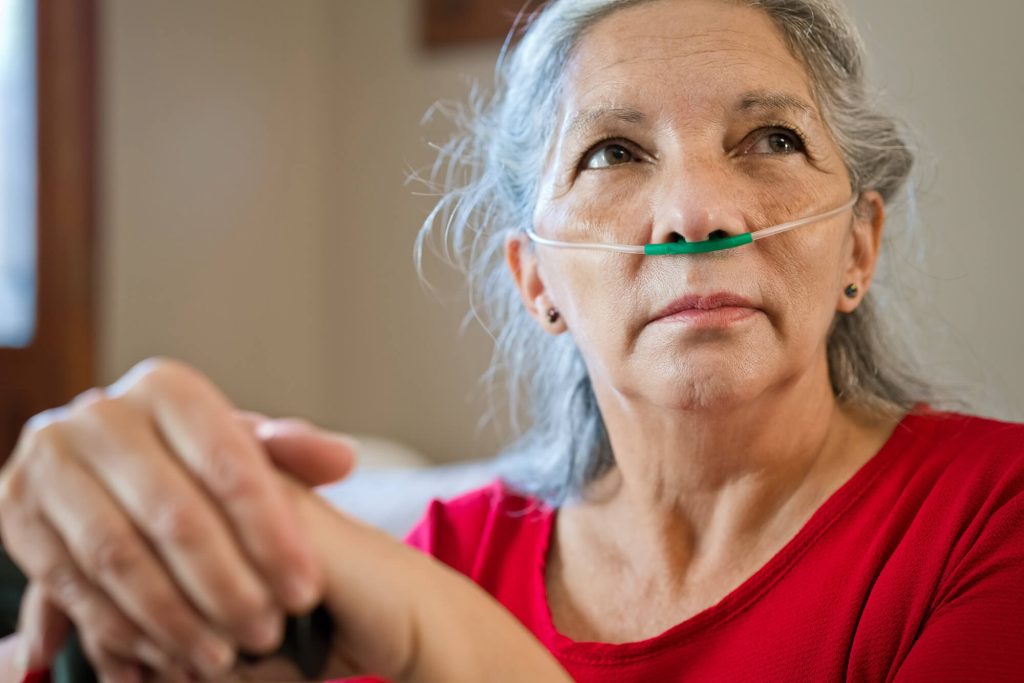 COPD is a long-term condition that causes inflammation in the lungs, damaged lung tissue and a narrowing of the airways. This leads to symptoms such as shortness of breath, a chesty cough and wheeze. It mainly affects people who are middle aged or older. Tobacco smoking is the main risk factor for the disease, but there are also other causes such as workplace exposures and air pollution. There is also increasing evidence that lung damage in early childhood can lead to COPD in later life.
There are many different types of the condition, although little is known about what causes this variation and the best way to manage the different versions of the disease.
"The burden of COPD is still huge – despite known under-reporting of COPD. The figures clearly call for better prevention, not only of smoking. As we learn more about the importance of lung function growth, we must ensure the right for children and adults to breathe clean air and be protected against infections. Our patients also deserve improved management with an incorporation of the latest knowledge on treatment in regional and national guidelines."
Jørgen Vestbo, Professor of Respiratory Medicine, University of Manchester, UK and Respiratory Theme Lead, NIHR Manchester Biomedical Research Centre
in 2019 in the WHO European region
The charts below present data from GBD studies to provide a uniform evaluation of the state of lung health. To find out more about how this data is put together, visit the methodology page. All charts are freely available to download by clicking the three dots in the top right hand corner. Please reference Lung Facts when sharing.
COPD is the third leading cause of death globally and in the EU; however, it is often neglected and underfunded. So many changes are needed to address the burden of COPD. Access to accurate diagnosis with spirometry, effective treatments with no side effects, pulmonary rehabilitation and oxygen therapy when needed – are just a few changes we would like to see. This data will support our efforts to drive awareness and policy change to ensure more timely diagnosis and treatment for those living with COPD.
We need to understand the burden of COPD across all dimensions – between countries and at different economic and social levels. It is only by gathering data on who is affected, why they are affected and where this is happening, that we can begin to set realistic targets on how we tackle this disease. Full and affordable access to healthcare is essential and this data is the starting point to advocate for change.